kate_nepveu
I finished this snowflake bookmark a while ago, but haven't got around to editing the pictures until now.
I modified this pattern from Kincavel Krosses to make it shorter—and as you can see, it's still really too big for all but hardcovers: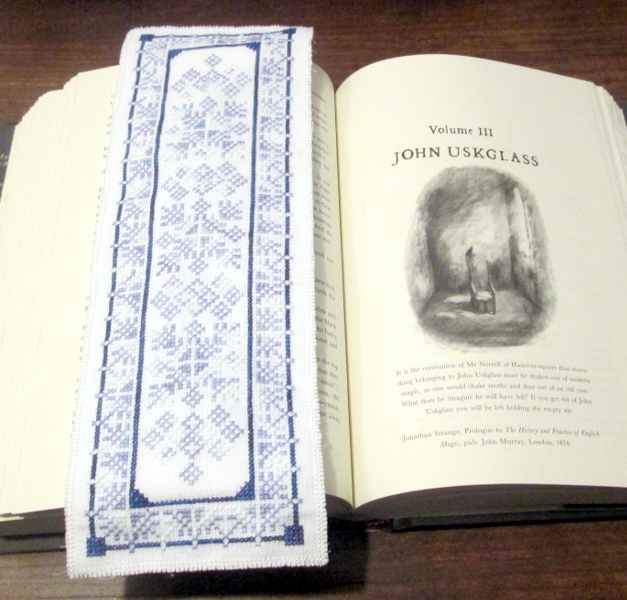 [Image: bookmark over open copy of Jonathan Strange & Mr Norrell]
I could've left the border off, but I was stitching without a hoop or frame for the first time and I was having so much fun—so fast when you're doing whole stitches!—that I kind of didn't want to stop.
So that's that. And experimenting with stitching the hand went great—I didn't even have to think about the tension in the stitches, it just came naturally. Works less with for things with lots of quarter stitches, a.k.a. the knotwork bookmark I'm finishing now, but OMG fast on whole stitches. I'm a convert.
(If anyone wants, I can give them the edited image file I used for the pattern, because shortening it means moving the interior slightly to center it.)